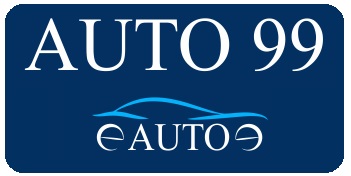 BMW 750 750LI - 2005
(05 plate)
£3,995
6 MONTH WARRANTY
Mileage

169,000

Colour

Grey

Transmission

Automatic

Fuel Type

Petrol

Body Style

Saloon

First Registration Date

22/3/2005

Engine Size

4,799

Vehicle location

Auto 99 Walton-on-Thames
For all enquiries about this vehicle please call: 01932 988787 ( Auto 99 Walton-on-Thames )
BMW FLAGSHIP MODEL, TV DVD REAR ENTERTAINMENT SAT NAV VOICE COMMAND SOFT CLOSE DOOR LONG WHEEL BASE VERSION. FULL SERVICE HISTORY FROM MAIN DEALER WITH LOTS OF INVOICES.
ABS
Air Conditioning
Alloy Wheels
CD Player
Central Locking
Climate Control
Electric Windows
Power Assisted Steering
Sunroof
Front Airbags
Rear Airbags
Side Impact Airbags
Auxiliary Heating
Adjustable Steering
Cruise Control
Electric Adjustable Seats
Electric Heated Seats
Engine Immobiliser
Metallic Paint
Parking Sensors
Satellite Navigation
Traction Control
Xenon Headlights
Speakers
Steering Wheel Controls
Seating
Seating Capacity5
Speakers
Number Of10
Remote audio controls
TypeSteering Wheel Mounted
12v power outlet
Number Of Outlets2
Remote boot/hatch/rear door release
OperationRemote Control
Memorised adjustment
Door Mirror PositionYes
Steering Wheel PositionYes
Number Of Driver Seat Adjustments4
Head RestraintYes
Vanity mirror
IlluminatedYes
Computer
Average SpeedYes
Average Fuel ConsumptionYes
Instantaneous Fuel ConsumptionYes
Range For Remaining FuelYes
Luxury trim
On GearknobAlloy
On Centre Floor ConsoleWood & Leather
On DoorsWood & Leather
On DashboardWood Or Woodlook
Floor mats
MaterialTextile
Central door locking
OperationRemote
Includes Boot/hatchYes
Includes Electric WindowsYes
Includes Dead BoltYes
Sunroof
TypeGlass
OperationElectric
TiltingYes
SlidingYes
Seat upholstery
Main Seat MaterialLeather
Additional Seat MaterialLeather
Front seat centre armrest
Integral BoxYes
Rear seat centre armrest
Integral BoxYes
Rear seats
TypeBench
Number Of Electrical Adjustments0
FoldingFixed
Squab Flip-upFixed
Seating Capacity3
Steering wheel
TypeLeather Covered
Height AdjustmentYes
Telescopic AdjustmentYes
Electric AdjustmentYes
Multi-functionYes
Cup holders
TypeFixed, Pop Out
Ventilation system
Digital ControlsYes
Air FilterYes
Active Carbon FilterYes
Secondary ventilation controls
Digital DisplayYes
Air conditioning
Fully Automated Climate ControlYes
Rear OutletYes
Climate Control Number Of Zones2
Rear view mirror
Auto-dimmingYes
Console
TypeFull
StorageLidded
Smart card / smart key
TypeManual
Includes Keyless EntryYes
Includes Keyless StartYes
Includes Memory Seat AdjustmentsYes
Includes Radio SettingsYes
Includes Memory Steering Wheel PositionYes
Voice activating system
Includes Audio PlayerYes
Includes Navigation SystemYes
Disc autochanger
Capacity6
Doors
TypeFront Hinged
Body style
Driver LocationRHD
Platform CodeE66
Audio player
Includes RadioAM/FM/LW
Includes In-dash CDYes
RDSYes
Independent Named BrandManufacturers Own
Disc AutochangerYes
Disc Autochanger Capacity6
Front seat
TypeIndividual
Height AdjustmentYes
Lumbar AdjustmentYes
HeatedYes
Electrically AdjustableYes
Tilt AdjustmentYes
Electric windows
Number Of One Touch2
Navigational systems
Information TypeFull Map And Voice
ControlsKnobs/touch Buttons
Data FeedDVD
Aerial
TypeDiversity
Coefficient of drag
Coefficient Of Drag0.29
Chrome/bright trim
Around Side WindowsYes
Bumpers
ColourPainted
Paint
TypeMetallic
Blind
TypeElectric
Rear windscreen
TypeFixed
Windscreen wipers
Rain SensorYes
Spare wheel
TypeFull Size
Rim TypeAlloy
Non-corrosive body
TypeGalvanised
LocationPart
Tyres
Tyre Width245
TypeConventional
Extra Load?
Door mirrors
TypeElectrically Adjustable
HeatedYes
ColourPainted
Dipping For ReversingAutomatic
Wheels
Rim TypeAlloy
Rim Diameter18
Rim Width8
External dimensions
Overall Length (mm)5179
Overall Width (mm)1902
Overall Height (mm)1484
Wheelbase (mm)3128
Front Track (mm)1578
Rear Track (mm)1596
Wall To Wall Turning Circle (mm)12100
Overall Length (in)203.9
Overall Width (in)74.9
Overall Height (in)58.4
Wheelbase (in)123.1
Front Track (in)62.1
Rear Track (in)62.8
Wall To Wall Turning Circle (ft)39.7
Internal dimensions
Headroom Front (mm)996
Headroom Rear (mm)979
Hip Room Front (mm)1539
Hip Room Rear (mm)1541
Shoulder Room Front (mm)1506
Shoulder Room Rear (mm)1491
Headroom Front (in)39.2
Headroom Rear (in)38.5
Hip Room Front (in)60.6
Hip Room Rear (in)60.7
Shoulder Room Front (in)59.3
Shoulder Room Rear (in)58.7
Load compartment capacity
Rear Seat Up To Lower Window (l)500
Rear Seat Up To Lower Window (cu Ft)17.7
Fuel tank
Capacity (l)88
Fuel TypePremium Unleaded
Capacity (gal)23.2
Load restraint
TypeHooks
Weights
Gross Trailer Weight Unbraked (kg)750
Kerb Weight Includes DriverYes
Trailer Weight Braked %incline12
Trailer Weight Unbraked %incline12
Gross Trailer Weight Unbraked (lbs)1653
Disc brakes
Number Of4
Number Of Ventilated Discs4
Parking distance sensors
TypeRadar
Electronic traction control
Controlled ByABS & Engine Management
Headlights
Lens TypeEllipsoidal
Bulb TypeBi-Xenon
ConfigurationTwin
Headlight control
Internal Height AdjustmentYes
Time Delay Switch-offYes
Dusk SensorYes
Front airbag
Occupant SensorsYes
IntelligentYes
Head restraints
Height AdjustableYes
Electric AdjustableYes
Number2, 3
Front seat belts
Type3-point
OperationReel
Pre-tensionersYes
Rear seat belts
Type3-point
OperationReel
Pre-tensionersYes
Anti-theft protection
Remote OperationYes
Interior MonitoringYes
Anti-liftYes
Drive
Driven WheelsRear
Emission control level
Standard MetEU4
CO2 Level - G/km Combined272
Catalytic converter
Type3-way
Fuel system
Injection/carburationMulti-point Injection
Fuel
Fuel Type Octane No.98
Generic Primary Fuel TypePetrol
Suspension levelling
OperationAutomatic
Main service
Variable Distance/periodYes
Fuel consumption
Urban (l/100km)16.9
Country/highway (l/100km)8.3
Combined (l/100km)11.4
Urban (mpg)14
Country/highway (mpg)28
Combined (mpg)21
Engine
Cc4799
Bore93
Stroke88.3
Number Of Cylinders8
ConfigurationV
Valve Gear TypeDouble Overhead Cam
Variable Valve Timing/camshaftYes
Number Of Valves Per Cylinder4
Performance
Maximum Speed (km/h)250
Maximum Speed (mph)155
Power
Measurement StandardEEC
Maximum Power KW270
Rpm For Maximum Power6300
Maximum Torque Nm490
Rpm For Maximum Torque3400
Power steering
Vehicle Speed ProportionalYes
Suspension
TypeStrut, Multi-link
Anti-roll BarYes
Wheel DependenceIndependent
Spring TypeCoil
Transmission
Number Of Speeds6
Mode Select - Auto OnlyYes
Manual Mode - Auto OnlyYes
Gearchange LocationSteering Wheel
1st Gear Ratio :14.17
2nd Gear Ratio :12.34
3rd Gear Ratio :11.52
4th Gear Ratio :11.14
5th Gear Ratio :10.87
6th Gear Ratio :10.69
Reverse Gear Ratio :13.4
Transmission CodeZF 6HP26
Trim
Trim ClassificationB1
Insurance
Description19E-T1
Warranty whole vehicle
Duration (months)36
Distance (km)999999
Distance (miles)999999
Warranty powertrain
Duration (months)36
Distance (km)999999
Distance (miles)999999
Warranty roadside assistance
Duration (months)36
Distance (km)999999
Distance (miles)999999
Date introduced
Drive Introduced20020123
Engine Introduced20020123
Transmission Introduced20020123
Trim Introduced20020123
Body Type Introduced20020123
Number Of Doors Introduced20020123
Version Introduced20030730
Model Introduced20020123
Warranty anti-corrosion
Distance (km)999999
Distance (miles)999999
Warranty paint
Distance (km)999999
Distance (miles)999999
Country of assembly
Country Of AssemblyGermany
Model generation id
Model Generation Id1
Manufacturer's code
Manufacturer's CodeGN62
JATOCode
Driven WheelsRear
Litres48
Number Of Cylinders8
CompressorN
Fuel TypePremium Unleaded
Maximum Power KW270
Transmission TypeAuto Manual Mode (Tiptronic)
Number Of Speeds6